PENETRATIVE DAMP
WHAT IS PENETRATIVE DAMP?
Penetrative damp, unlike rising damp, is not limited to the ground floor of a building.
It can occur at all levels and heights, manifesting internally as damp spots on walls and ceilings, or drips and puddles. External signs are isolated areas of damp and mouldy walls or dripping gutters.
As with rising damp, if left untreated it can lead to further problems for timber, providing the perfect environment for rot and wood worm.
CAUSES OF PENETRATIVE DAMP
There are many factors that can cause penetrative damp in buildings.
The most common causes are;
faulty rain water goods, such as cracked guttering or fall pipes, or faulty lead flashing and damaged or missing roof tiles.
the lateral movement of moisture through a retaining wall which has an external ground level higher than the internal floor level.
In all cases, should you find damp in your property it is imperative to act fast and not ignore the problem.
SOLUTIONS
The first course of action is to request a free survey by a GHA Environmental specialist damp surveyor.
This survey will accurately diagnose the cause of damp and, should it be caused by building defects, such as a loose roof tile, then these are easily rectified by our experienced technicians.
If the survey reveals that the cause of damp is the result of moisture penetrating a ground or basement level retaining wall, then the solution could be simply to remove the soil away from the external side of the wall. However, this is often impractical and costly. In which case, the solution could be either a specialist plaster specification or membrane system, applied to the internal side of the wall to act as a barrier to the movement of water.
Book your pre-purchase survey now
....Call 01924 908172 .....Send details online Upload a Photo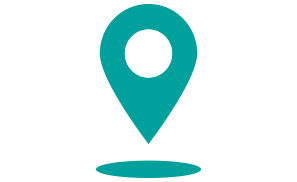 Request a Survey