REMEDIAL CAVITY WALL TIE
REPAIRS & REPLACEMENTS
WHAT ARE CAVITY WALLS?
In the main, cavity walls have been constructed since the beginning of the 20th Century and were constructed to offer better protection from the elements as well as reduce the amount of heat lost unnecessarily from a property.
The system comprises of two separate walls tied at strategic intervals using a form of wall tie commonly made of metal coated in bitumen or zinc.
CAUSES OF CAVITY WALL DAMAGE
In the 1980s it became apparent that the wall ties deteriorated much quicker than anticipated leading to the need for cavity tie replacement.
There are many issues associated with failing wall ties:
Horizontally and stepped cracking of the masonry/mortar
Possible bulging of the walls
The original building specification may have used too few wall ties
The removal of old wall ties is often a difficult procedure
Detection of the problem requires specialist equipment in the form of metal detectors and borerscope
SOLUTIONS
GHA Environmental Ltd have fully trained and experienced surveyors who have a range of solutions at their disposal to solve your problem. Our surveyors will recommend the most suitable structural repair for your property as well as a written report for the work to be carried out.
In order to a assess existing cavity wall ties GHA Limited use various types of specialist equipment. High quality metal detectors are used to locate the wall ties within the construction. After location the condition of the wall ties is assessed using fibre optic borescopes.
After assessment of the cavity wall ties GHA Limited will put forward a specification of remedial works if required.
In general terms the remedial work is dependent on the severity of the problem and the specific type of wall tie within the construction. GHA Limited have an extensive range of high quality stainless steel remedial wall ties to suit almost any application.
1
MECHANICAL TIES
This kind of tie has mechanically expanding ends that lock into each leaf of the wall. The advantage to this tie is that it can be load tested to ensure correct installation immediately after fitting.
2
RESIN TIES
As the name suggest this tie is dependent on resin to bond it to the base material. This is an excellent solution where the base material is less substantial or unable to take the stress of a mechanical device.
3
COMBINATION TIES
(RESIN/MECHANICAL)
For buildings that are constructed of mixed materials a combination of ties provides a robust solution for replacement tie needs
QUALITY YOU CAN TRUST
Random in situ load testing is performed to ensure that the ties have correctly locked into place and meet the standard required. Testing coupled with long term guarantees give you complete peace of mind.
Book your pre-purchase survey now
....Call 01924 908172 .....Send details online Upload a Photo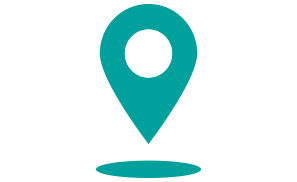 Request a Survey